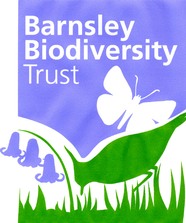 Schools. Working with communities to promote the conservation of wildlife and biodiversity is an important part of what the Barnsley Biodiversity Trust is about. Key to this is the work of the Trust and its partners with schools in order to help children, young people and their parents appreciate the value of our natural environment and learn how to become involved in its conservation.
Site visits with organised activities:
Old Moor and other RSPB reserves
Rabbit Ings Country Park
Wentworth Castle Gardens and
Stainborough Park
Outreach activities and support:
Barnsley Biodiversity Trust
Don Catchment River Trust (Eels in schools)
Friends of the Earth (Penistone)
Groundwork - Rabbit Ings
RSPB Old Moor
Wentworth Castle Trust
Yorkshire Wildlife Trust
Country parks and nature reserves
Bretton country park and lakes
Cannon Hall country park
Carlton Marsh nature reserve
Dearne Valley country park
Elsecar country park & nature reserve
Netherwood country park
Potter Holes plantation
Rabbit Ings country park
West Haigh wood
Worsbrough country park
Community woodlands
Cudworth Common, Phoenix Park country park, New Park Springs
Forestry Commission woodlands
Wharncliffe woods, Wombwell woods
Woodland trust woodlands
Bagger, Birdwell and Nabbs woods.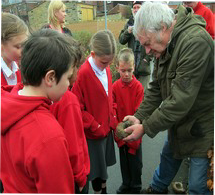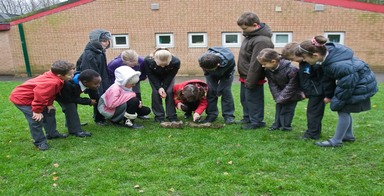 Biodiversity in schools project
The approach has the school grounds as its focus and involves the school children in practical activities to learn about their natural heritage and to promote its conservation.
A successful bid to the Heritage Lottery Fund for taking forward the Biodiversity Trust's Biodiversity in Schools project has enabled an additional 18 schools in Barnsley to benefit over three years to 2016. For more information
Volunteers welcome to help with this project
To express interest in this project please complete the form: Biodiversity in schools.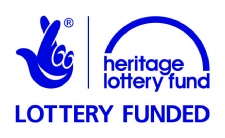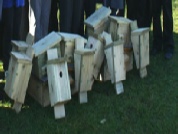 RSPB Dearne Valley
The facilities the RSPB offers for school visits at Old Moor include an indoor classroom, bird hides, wildlife ponds and areas for educational activities. Outreach activities may also be provided.
For more information: school visits to Old Moor; activities
Contacts: Andrea Beardshall
Rabbit Ings country park
Rabbit Ings provides opportunities for school visits for pond dipping, bug hunting and other activities. Outreach activities may be provided.
For more information: Land Trust Groundwork Leaflet
Contact:
Wentworth Castle and Stainborough Parkland
Wentworth Castle Trust has 60 acres of historic gardens, numerous follies, and 500 acres of parkland including a deer park, grassland and woodland trails. A schools programme includes visits to the site and outreach activities. A Junior Rangers programme is held at Wentworth Castle during school holidays.
For more information: www.wentworthcastle.org
Contact:
Forestry Commission and Community Woodlands
http://www.forestry.gov.uk/forestry/beeh-a6jgek
Community woodlands
Forestry Commission rangers work with schools, family centres and youth and community groups in local community woodlands - Cudworth Common, New Park Springs, Phoenix Park and Wombwell Wood and through outreach activities.
The ranger team includes two Forest School trained members. Forest Experience is similar to Forest Schools, includes a range of activities.
FC run a 12 week programme with local colleges, undertake family based activities and practical tasks such as willow weaving, and build things in classrooms that can the be taken to site.
For more details Community woodlands; What's on
Contact: Helen Connor-Walton, South Yorkshire Community Rangers
Penistone Friends of the Earth visit primary schools in the Penistone area, talking about energy, waste, sustainability and bees. The aim is to interest children in the environment and help them see that there are problems but that they can do something positive about it.
Friends of the Earth's national Youth and Education Network has resources for schools including a new Bee resource pack for primary schools. More details: FOEyouthandeducation.co.uk
Contacts: Rachel Gibbins
Eels n schools
The Eels in schools project is run by the Don Catchment River Trust in the Dearne Valley NIA giving classes of school children the chance to learn about eels.
A class looks after a tank of around 100-200 elvers (baby eels) for 10-12 weeks. This happens around the mid to end of April. At the end of the 10-12 weeks (around July time) the class visits a local wildlife site to release the elvers.
Elvers and tanks are provided by a smokery in Gloucestershire for up to 6 schools within the NIA.
For more details: Eels in schools flyer. Don Catchment River Trust
Contact: Karen Eynon
Barnsley Biodiversity Trust and partners are working with Barnsley schools to rekindle the natural interest of children in wildlife and to develop an awareness of the need for a healthy biodiversity of species and habitats.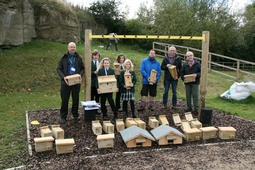 The Biodiversity Trust and its partners work with schools to promote biodiversity and an interest in wildlife. Arrangements can often be made for school parties to visit local nature reserves and other sites.
Some organisations offer outreach activities with children and young people for schools as funding allows.