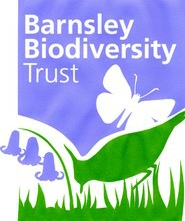 Winter Bird sightings. Records of where birds are found - and particularly where they feed, roost or nest, help with identifying the need for conservation and land management. For this the Barnsley Biological Records Centre (BBRC) needs the six- figure grid reference for the 100 metre square in which the bird species was found.
Records of any Red or Amber-listed species are needed.
Examples of bird species of particular interest for the BBRC for the winter period, are given below, current BAP species are given in bold.
Lapwing –winter flocks,
Kestrel – hunting, Barn Owl, Little Owl, Short and Long Eared Owls
Tree Sparrow – winter flocks/individuals,
Twite –winter flocks/individuals
Grey Partridge, Red-legged Partridge, Red Grouse
Rooks –winter feeding sites and counts at rookeries
Crossbill – winter flocks/individuals
Waxwing – winter feeding flocks/individuals
Fields or hedgerows or scrub with Finch flocks
Fieldfare –winter feeding sites, Redwing – winter feeding sites, Mistle Thrush – large flocks, Song Thrush – any records, Ring Ouzel – autumn and spring records
Woodpeckers –all records –all species,
Ducks, Geese, Swans – from locations other than well-known sites,
Dipper, Snipe –winter sites, Woodcock – winter sites
Starling winter flocks, House Sparrow flocks
Gull flocks – winter feeding sites – winter roost sites.
Send in your records in the usual way. Click here for details for sending in your records directly to the BBRC.