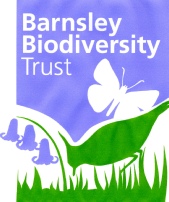 Deciduous Woodland Conservation
Causes of loss or decline of deciduous woodland habitat
Replacement of native trees with planted conifers was a major threat until the early 1980s.

Cessation of older management practices such as coppicing has led to a reduction in structural diversity within the woods.

Unsympathetic management - felling rates, choice of broadleaf species planted, or working methods - can reduce biodiversity.

Damage caused by inappropriate 'off-piste' use of woodland for mountain biking or motorcycling and 4x4 drive trials. .

Expansion of species such as Rhododendron

shades out ground layers and eliminates much of the biodiversity interest.

Invasive species and diseases, and pollution, can cause damage.

Development pressures for new services, quarrying, housing, etc. can damage woodland and reduce its extent.
Good management practice. Woodlands require both long-term management geared towards the trees themselves as they grow and mature; as well as shorter term activity to create and promote well-structured glades and rides and manage the under-storey.
Positive conservation management over time includes:
Maintaining a varied structure including both older mature trees and younger growth

Creating and maintaining open areas; thinning to let in more light

Retaining a range of dead wood

Retaining wet areas and water course

s.
Natural regeneration following felling has an important role as well as replanting with native trees. It is also important for management to be in phases, with one area being managed before another.
Some areas have long-standing conifers or non-native trees that may be valuable habitat for species not common locally. The ecological value of such areas should be investigated before replacement..
The value of woodlands in the landscape and for their cultural associations should be taken into account in retention and management of woodland. Historic features in woodland, such as boundary ditches and mounds, should be preserved.
Status. Although Barnsley's woodland cover at almost 10% is about the same as the national average this is far less than in many European countries. Barnsley's semi-natural deciduous woodland is even less at 7%, 2260 ha.
Legislation
National policies have a presumption against clearance of or development on semi-natural woodland, especially ancient woodland.
Natural England has issued Standing Advice on protecting ancient woodland from development, on basis in the NPPF that ancient woodland is irreplaceable.
Thinning or clearance of woodland requires a felling licence from the Forestry Commission and this will stipulate type and level of restocking.
Management of semi-natural woodland has to be in accordance with Forestry Commission guidelines to receive felling licences or grants.
Although there are no woodland SSSIs in Barnsley, woodland identified as Local Wildlife Sites has a presumption against permission for change of use.
Individual or groups of trees may be protected by Tree Preservation Orders.
Felling and management where protected species are present may commit offences under the Wildlife and Countryside Act, 1981. Protected species include all breeding birds and all species of bats. Licences may be needed from Natural England.
Links Natural England
Standing Advice on ancient woodland
Forest Commission: Managing ancient and native woodland; Protected species regs' Woodland management plans
Woodland Trust: Improving woodland habitat Buglife: Managing oakwoods
Butterfly conservation: Management