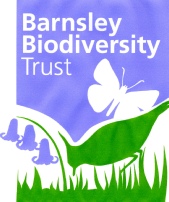 Legal protection.
The Water Framework Directive (WFD) sets standards and targets to protect, improve and promote the sustainable use of water through a system of integrated water management.
Landowners with land adjoining a water course have responsibilities set out in Environment Agency guidance.
Water courses are also protected by inclusion in designated sites.
Certain species are protected under the Wildlife and Countryside Act 1981.
Links for further information:
Conservation
Factors causing loss or decline of priority habitat
River channel modification such as deepening and straightening, siltation and damage to the river bed

Excessive abstraction resulting in reduced flows; land drainage and flood defence works not taking account of ecological issues.

Removal of bank side vegetation; development close to the river corridor with loss of riverside habitat

Overgrazing along river banks causing loss of vegetation and erosion.

Agricultural run-off, as well as pollution from industrial and other discharges, reducing water quality.

Structures within the river and its banks, such as weirs, hindering movement of fish and other species.

Biological stress caused by over stocking with fish or by non-native invasive species.
Good practice
Rivers, streams and running water are best sustained for wildlife by:
Maintaining & restoring natural habitat features of river beds/banks

Retaining & improving bank side cover, fenced off from grazing.

Maintaining water flow, preventing siltation, promoting aeration

Improving connectivity with the flood plain

Preventing farm nutrient and other runoff, including buffer zones

Enabling fish migration, removing barriers or installing fish passes

Controlling invasive plants in the water course and on the bank.
Quality of rivers and streams
Over past years, the quality of both the rivers Don and Dearne have improved due to legislation and work by the Environment Agency.
Currently assessment by the Environment Agency reports the ecological quality of the majority of streams and rivers in Barnsley as moderate.
One water course (Carlton Dike) has been identified as having previously bad ecological quality and work has been taking place to bring it to moderate quality. River Dove is assessed as poor.
The significant issues include the impact of water company discharges, run off from brown field land and agricultural land and physical modifications. Environment Agency information