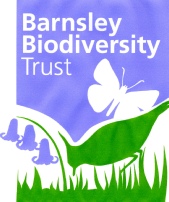 Key objectives for biodiversity in woodlands
Raise awareness of the importance of woodland for biodiversity

Review the extent, type and condition of woodland habitats.

Improve the conservation value of existing woodland habitat sites through appropriate management and maintain its extent.

Create new woodland habitat where other valuable habitats like heath and grassland would not be damaged.

Create links and corridors between woodland habitat sites.

Collect and analyse records of populations and assemblages of wildlife species in woodlands across Barnsley

Designate woods that are of high conservation value as local wildlife sites, including some ancient woods not yet designated.
Roles:
Landowners, including Barnsley Council, Forestry Commission, private estates, trusts, and individuals: follow best practice in managing their woodlands for wildlife; take up opportunities to restore or create woodlands.
Natural England: administers countryside stewardship grant schemes for woodland creation or improvement, tree health support, or for preparing a woodland management plan.
Forestry Commission:licenses felling and approves woodland management plans; provides guidelines and sets conditions to protect biodiversity. www.forestry.gov.uk/ewgs.
Woodland Trust: offers advice & support.
Barnsley Council has commissioned a strategy for Barnsley's woodland. It includes priority areas for expansion woodland, balancing woodland against other land uses, protecting and enhancing landscape and biodiversity.
The Environment Agency has identified areas in which new woodland creation would reduce flood risk.
Barnsley Council as planning authority: sets conditions in relevant planning applications to ensure that the biodiversity value of woodlands are maintained and enhanced; issues Tree Preservation Orders where appropriate.
Voluntary groups and volunteers: help with woodland management as well as with planting; help with information about condition of woodlands and provide records of wildlife in them.
Proposed actions
Further woodland planting and conservation management.

Work with owners of woodland LWSs to bring sites into positive conservation management.

Broadleaf woodland to be planted at Houghton Washland by RSPB.
What is being done?
26 ha trees planted, recreating two Stainborough Park estate historic woodlands (2003-07)

10 ha broadleaf woodland planted at Barnsley Main & New Park Springs as part of NIA. (BMBC, VAB: 2013-15)

Other sites registered in readiness for future planting.

Woodland management proposals being set out by DVLP.
Marking progress:
No reduction in the extent of ancient woodland

Planted on ancient woodland restored to semi-natural ancient woodland

Semi-natural broadleaved woodland created

Corridors between woodland sites established

Woodland sites under positive conservation management